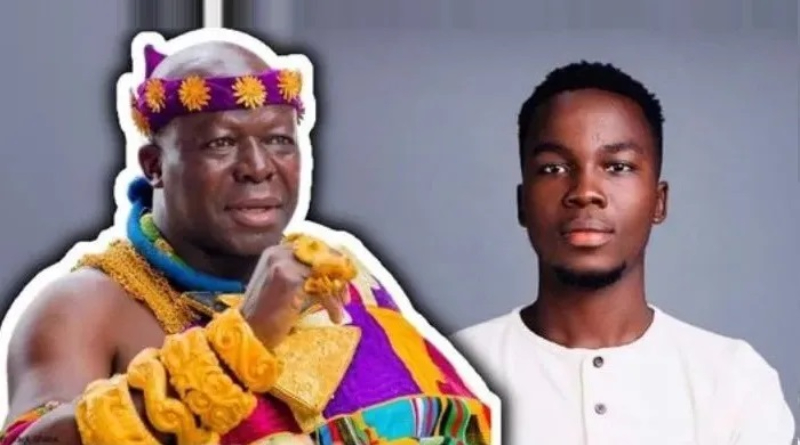 Popular social media agent provocateur, Albert Hyde has got Asanteman talking after calling out the Otumfuo.
The grade-A troll, Albert Hyde aka Bongo Ideas took his trolling talents to the overlord of the Ashanti Kingdom over the trending galamsey saga.
In case you aren't aware, the popular businessman and politician Akwasi Addae, aka Odike, called out the Asantehene and other Ashanti chiefs for sitting idly by whilst their towns are destroyed by galamsey activities.
He warned Otumfuo to do something about the menace else he organises the youth in Kumasi to protest against him.
His comments were interpreted as rebellious by the Kumasi Traditional Council, who held rituals banishing him from Manhyia.
They also closed down the radio station he passed the comments on, Oyerepa Fm.
The issue has been generating discussion all week and Bongo decided to join the fray.
He took aim at Otumfuo and said he has done nothing for the people of Kumasi despite their rich resources, calling his reign 'rubbish'.
"Imagine Kumasi being the capital of Ghana. We would need to ask Otumfuo's permission before we breathe. Meanwhile, Kumasi remains an underdeveloped town after 20 years of his reign. Nothing to show for all the mineral resources. Rubbish!" he wrote.
Check out his trending post below: