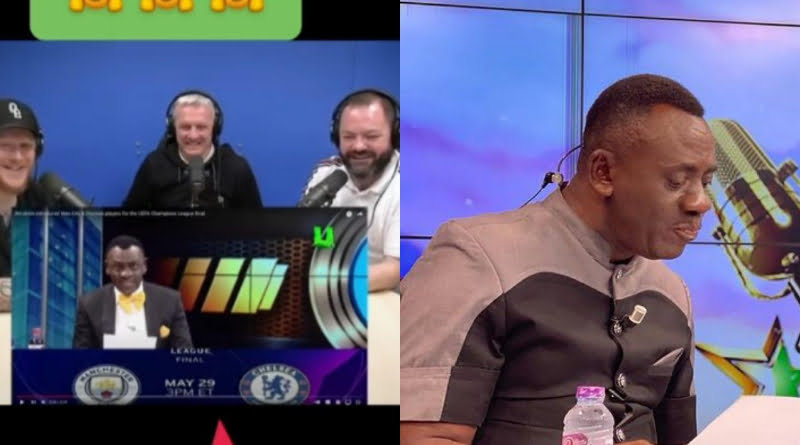 The host of Real News on United Television and a sensational actor, Akwasi Boadi who is widely known as Akrobeto has gone international again after a video of him mispronouncing footballers' names pops up online.
Akrobeto who has now won the heart of many Ghanaians has gone international again with his news program on United Television named 'Real News'. This particular program is usually comic as Akrobeto usually reads mainstream news in his unrefined English expression.
He did a sport session of the program where he highlighted two teams from the English Premier League (EPL) that is Chelsea and Manchester City when they were about to play the Champions League finals.
Akrobeto introduced the program and also shared the love he has for both teams, he then made it known that though he likes both teams, he believes the team who will be extraordinary will win the game.
He then started to inform his viewers about the lineup of the players of Manchester City and Chelsea for the Champions League finals, this is where Akrobeto got everyone laughing as he struggled with the names especially the longer ones.
This became the fulcrum of entertainment for some English journalists who had a good laugh watching deliver the news in a viral video circulating online.
Read also: Here Is Why Chelsea Owner Roman Abramovich Is Ready To Sack Thomas Tuchel