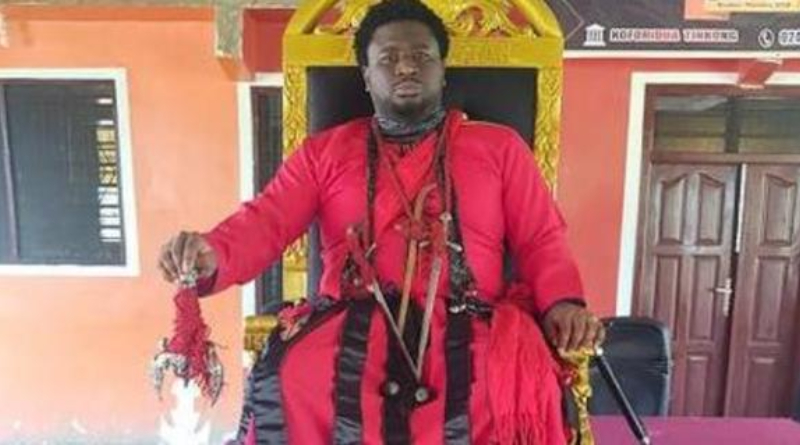 Even though he does not follow Christianity, well-known prophet and leader of the Ajaguraja movement Odiyifuo Kwabena Boakye Asiamah claims to be a man of God.
He claimed that pastoralism had existed prior to the arrival of Christ in his submission for UTV's showbiz night.
He claims to believe that Christ died to rescue the unjust, yet he does not adhere to his teachings.
READ ALSO: [Full Story] SHS student allegedly stabbed to death by barber boyfriend
"I'm a man of God and not a Christian, there is a difference. my Ajaguraja movement is based on the teachings of the old testament, with the new testament as a reference book.
"My dad is a spiritualist and I was born and buttered in it, I took over the practice from my dad when he passed but I stopped practicing because the rules to it are exhausting. It is a more flexible practicing Christianity, you can sin and go ask God for forgiveness"
"I used to practice Christianity and was a reverend of the gospel, but I had to be truthful to myself and my followers so I had to go back to practice my spirituality.
I am a man of God and not a Christian – Ajaguraja
SOURCE: www.Ghnewslive.com