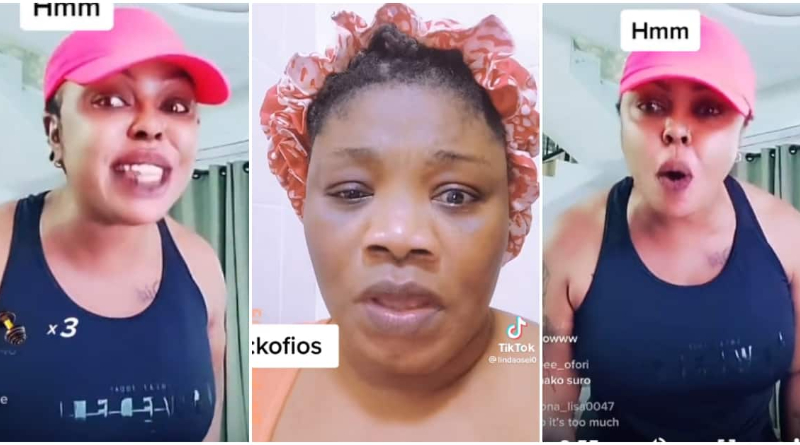 Afia Schwarzenegger, a comedian and media personality, has fallen on Maa Linda once more, and this time she says Abeiku Santana slept with Felicia Osei.
Afia Schwarzenegger renewed her long-running spat with Maa Linda just two days ago, accusing the Ghanaian-born UK-based socialite of organizing the return of one of her adopted daughters to her parents.
She shamelessly said on the internet, while shouting about Maa Linda's hatred for her, that Maa Linda's daughter Felicia Osei formerly had an amorous relationship with ace radio broadcaster Abeiku Santana.
READ ALSO: Afia Schwarzenegger Reveals How MzBel [email protected] Nigel Gaisie (VIDEO)
Following Afia Schwar's scathing attack on Maa Linda, the latter has released another video pleading with the former for peace.
Maa Linda implored Afia Schwar to stop shooting because they are both moms of grownups.
She also advised Afia Schwar not to disrespect or admonish her again because they are both elderly women who should behave their ages for a change.
Afia Schwar has reacted to Maa Linda's bargain for peace and according to her, she will end their fight neither today nor tomorrow because she's hell bent on destroying her.
In her rebuttal, she dared Maa Linda to deny the known fact that she is the one who first blew the cover that Abeiku Santana has slept with her daughter.
She also revealed in the video that she has ended her 12-year-old beef with Bishop Obinim and from today, she will direct all her attention to Maa Linda and her pathetic children.
Watch the video below to know more…
SOURCE: www.ghnewslive.com