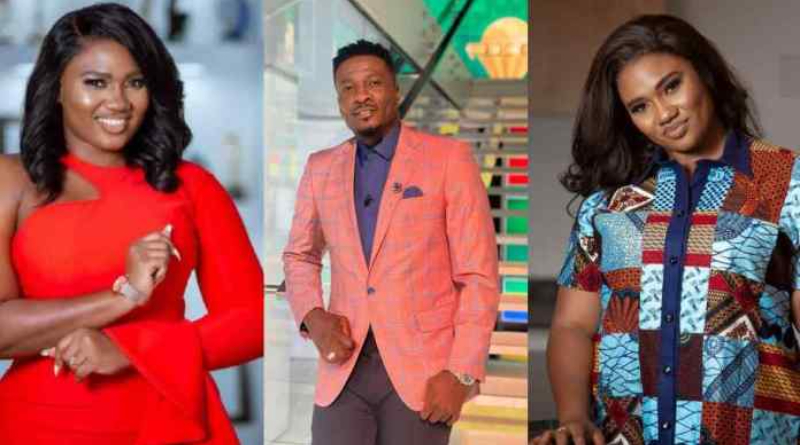 Celebrated Ghanaian footballer, Asamoah Gyan is the latest to be dragged by Abena Korkor in her latest rants on social media.
Abena Korkor in a post on her Instagram page, narrated how Asamoah Gyan wanted to have his way into her honey pot but didn't get the chance.
This comes when it was alleged that Asamoah Gyan told A-Plus that he has ever sacked Abena Korkor from his car.
READ ALSO: Abena Korkor causes a stir as she flaunts her figure in her latest bedroom video [Watch]
This news was posted on social media and, Abena after seeing it didn't spare the all-time leading scorer of the Ghana Black Stars team.
She narrated how Asamoah Gyan ever invited her to his house but she declined. She described Asamoah Gyan's mansion as a small one.
In her post, she went really hard on Baby Jet, raining all manner of curses on him including his children.
She told him emphatically that he will never get her pu$$y to f*¢k. Asamoah Gyan is yet to respond to the allegations though.
Abena Korko is notoriously known for disgracing public figures with the way and manner she names them as having slept with her.
Only very few Ghanaian celebrities have not been named Abena Korkor. Her list includes footballers, radio and TV personalities, actors, musicians, politicians, and some influential rich men in society.
She has claimed to be a bipolar patient and that has been her excuse to drag people on social media.
Read her long post below.
SOURCE: www.ghnewslive.com