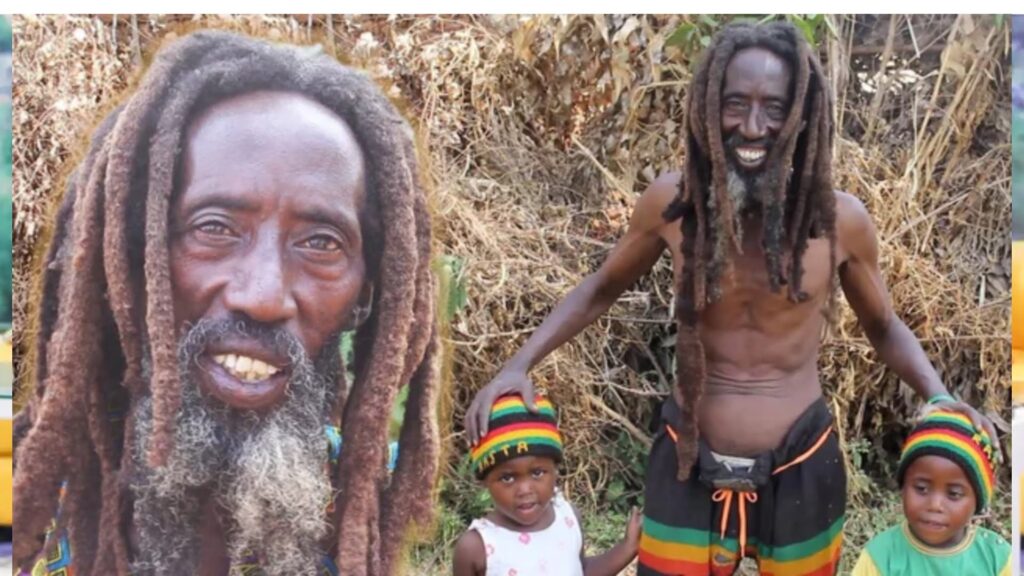 A Man who stopped drinking water 20 years ago shares his story on how it happened.
Water is an essential or important commodity and as we all know, the human body needs lots of water to carry out most of its essential functions, such as balancing the internal temperature and keeping cells alive and in good shape.
It is well known that no human can survive without taking in water for a month or two. But in today's article, this particular man in the picture above said he has not taken water for the past 20 years, and he has proudly shared his story of what made him take that dangerous decision.
In his interview shared by Afrimax and monitored by Ghnewslive.com, he poured out how he ended up in prison for a crime he knew nothing about and how he made a decision to join the "Rastafari" religion and stop drinking water as well.
He said in the interview;
"I have spent 20 years without drinking a drop of water and I am willing to spend more. Since 20 years now, I haven't drank water. I will tell you why. I am a father of four children. I was a very good man with so much love to give. But it all started years ago when I was a rich man in the society. Everybody loved me and I haven't turned into a "rastafari" yet. I used to take water then just like everyone else. But one day, I got visitors that ruined my life completely. They are the reason I am like this today. They came to me early in the morning and we talked and laughed just like others do.
The Man then continued to what happened, which he made it known that one of the men left an envelope that had some documents inside in his house………
This man then said that he was there and Police stormed his house and eventually found the envelope one of the men left behind, and he was arrested for that.
Continuing the story, he said that later he got to know that the envelope contained documents of a stolen car. This made him spent some years in prison and during his stay in prison, he found out that human beings are really wicked.
This is why he decided to join the Rastafari religion and stop taking water.
READ ALSO>>> Shocking: A 20-year-old woman from Eastern Cape gave birth to an 80-year-old baby girl
Watch the emotional interview below,