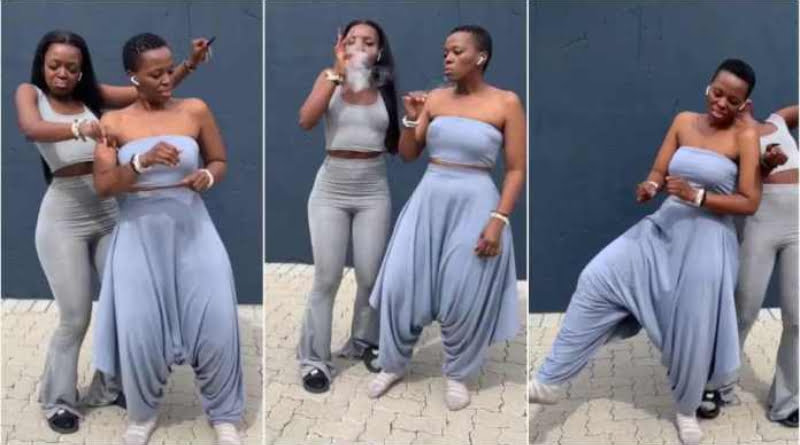 Another dance video of a mum and daughter takes over social media as

netizens

can't tell them apart.
A mum and daughter have taken over the internet after their amazing dance video was shared online. This 2022 has been hot so far as people seem to be chilling, we are hoping this year brings a new level of blessings.
READ ALSO: [+VIDEO]: Netizens React To A Trending Video Of Couples Making It Out Clearly In A Public Swimming Pool.
There is nothing in this world as beautiful as the relationship between mother and child most especially when it comes to daughters. One young lady with the Instagram handle @ Khadija has shared a sweet video of herself dancing with her mum and this video has gone viral.
The video gathered over half a million views and although South Africans were left impressed by their dance moves, they were confused as well.
Social media users had difficulty in telling them apart. They had no idea who was the mum and who was the daughter.
Watch the video below ;