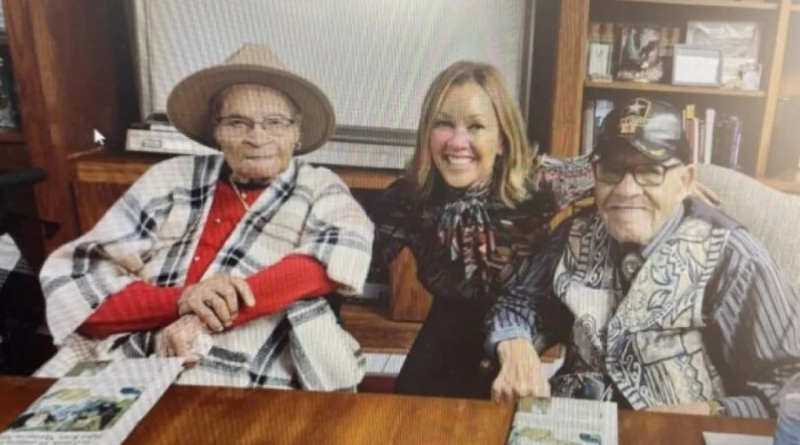 Both a 108-year-old American woman and her 101-year-old brother are on the verge of naturalizing as Ghanaians.
American Woman And Her 101-year-old Brother will take their oaths of citizenship on Tuesday, February 28th, 2023.
Viola Fletcher and Van Ellis both survived the infamous Tulsa Race Massacre of 1921, a dark chapter in American history.
The Tulsa race massacre, which occurred in Tulsa, Oklahoma, was a mob attack on African Americans by white racists. It killed about 300 people, injured hundreds more, and displaced 10,000 African Americans.
In 2021, the Ghana Tourism Authority, Diaspora Africa Forum, and Osu Traditional Council honoured Fletcher and Ellis in Accra with a naming ceremony. Fletcher received the name Naa Lameley whilst Ellis was given the name Bio Lantey.